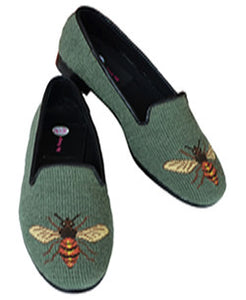 By Paige Hand-Stitched Needlepoint Loafer Bee On Sage
Description:
By Paige Needlepoint loafer designed with a bee on a sage background is one of the best sellers . It is a perfect combination of color and design that looks great day or night .  
Features:
Hand stitched
Leather lined
1/2 inch heel with composite sole
Designed in the USA
Available in sizes 6.5 -11.0 for immediate delivery.