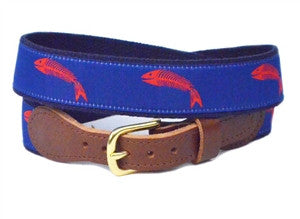 Special Sale Custom Ribbon Fish Bones Belt |Designs by Lillie
This custom fish bone ribbon belt is a lillie exclusive created with a whimsical flair of bright red fish bones on a royal blue background after someones happy meal. Buy now and put a smile on your face too.
This belt can also be purchased in the D-ring style.